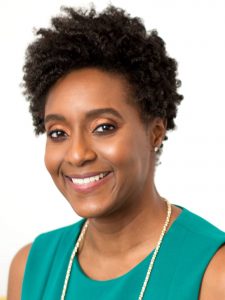 Expertise
Kimberley Lewis Parsons partners with senior leaders to unlock higher performance and greater results from teams and organizations. A highly sought-after executive and team coach and master facilitator, she works with leaders to establish a shared vision for themselves and their teams, build collaborative and pragmatic teaming practices, navigate organizational tensions with peers and stakeholders, and enhance trust.
She believes that great teams are at the root of business results and great leaders use the full power of their leadership to fuel, not frustrate, the effectiveness of teams.
Experience
With more than twenty years of experience working in technology and leadership development, Kimberley has led high-stakes business initiatives – such as co-architecting and implementing the vision of Capital One's Tech College – and has developed and taught in differential investment leadership programs.
With a love for people and a knack for creating systems and processes, Kimberley began her career in the competitive IT field, where she quickly discovered the dynamics and importance of energized, cohesive team efforts required for delivering results. Since then, she has focused on developing team effectiveness, leading and executing strategy, and maximizing talent potential so that people and companies can flourish. Her pragmatic yet compassionate approach in both team coaching and designing and facilitating strategic experiences creates a safe and trustworthy space for clients and their teams to better understand their tasks and each other, resulting in increased productivity and sustainable transformation.
One of Kimberley's core beliefs is that we are all here to do good works and designed to be in relationship with others. Her intensive, interactive work with corporate leaders, and the teams they manage, has proven that great things can be accomplished when people are aligned with a common purpose and goals and pragmatic practices that enable effective teaming.
She currently serves as co-director and adjunct faculty in Georgetown University's Leadership Coaching Certificate Program.
Education

M.S. – Information Systems, Virginia Commonwealth University
B.B.A. – Computer Information Systems, Georgia Southern University
B.B.A. – Business Management, Georgia Southern University
Leadership Coaching Certification – Georgetown University
Team Coaching Certification – Corentus
Professional Certified Coach – International Coach Federation
Certification in The Leadership Circle, Collective Leadership Assessment, Team Management Systems, Personalysis, Key Polarity Indicator Assessment