Because we have a long and deep history working with the senior-most people and teams at organizations, we understand the pressures they face and what is unique about them. We help teams grow and apply the insights they have achieved as individual leaders to a team setting and cascade those learnings down to their direct reports. As always, we start with the data that you cannot get for yourself to enable teams to perform at their highest levels.
New Foundations
Similar to our individual New Foundation coaching programs, all team engagements begin with data that drives insight and focuses the most productive action. We give teams the clarity and focus they need by helping them understand, at a behaviorally-specific level, the conditions they are creating.
Team Charter & Goal Development
We work with teams to define and adopt a common set of values that will guide work strategy toward goals.
Offsite & Retreats
Our expert facilitators and coaches can tailor your offsite or retreat to ensure that you accomplish your objectives while at the same time deepening and improving relationships. We can simply facilitate your agenda so that you can be a full participant or we can draw upon our vast library of topical materials to augment your agenda with experiential exercises, micro-learning, and much more.
Lunch & Learns
We work with organizations to co-create programs with universally relevant topics to the workforce. Learning modules are "bite sized," with deliverables that are globally focused yet locally relevant and accessible for all worldwide regions. Each interactive session delivers substantial content and builds on the last, establishing a connective thread to enhance learning/doing and to encourage conversation.
Team Dynamics
We work with teams to get both an internal and external view of team health. Is the team accelerating or suppressing the organization's ability to achieve business results? We begin with our proprietary Team Dynamics Assessment to understand how aligned and effective the team is and where the dynamics among the team members are helping or harming business.
The Team Dynamics Assessment is a point-in-time look at how effectively a team has defined its:
Purpose & Goals
Roles & Responsibilities
Rules & Procedures, including how the team makes decisions, solves problems, plans ahead, and runs meetings
Mutual Accountability & Trust, including the climate the team has created through the quality of their relationships and communications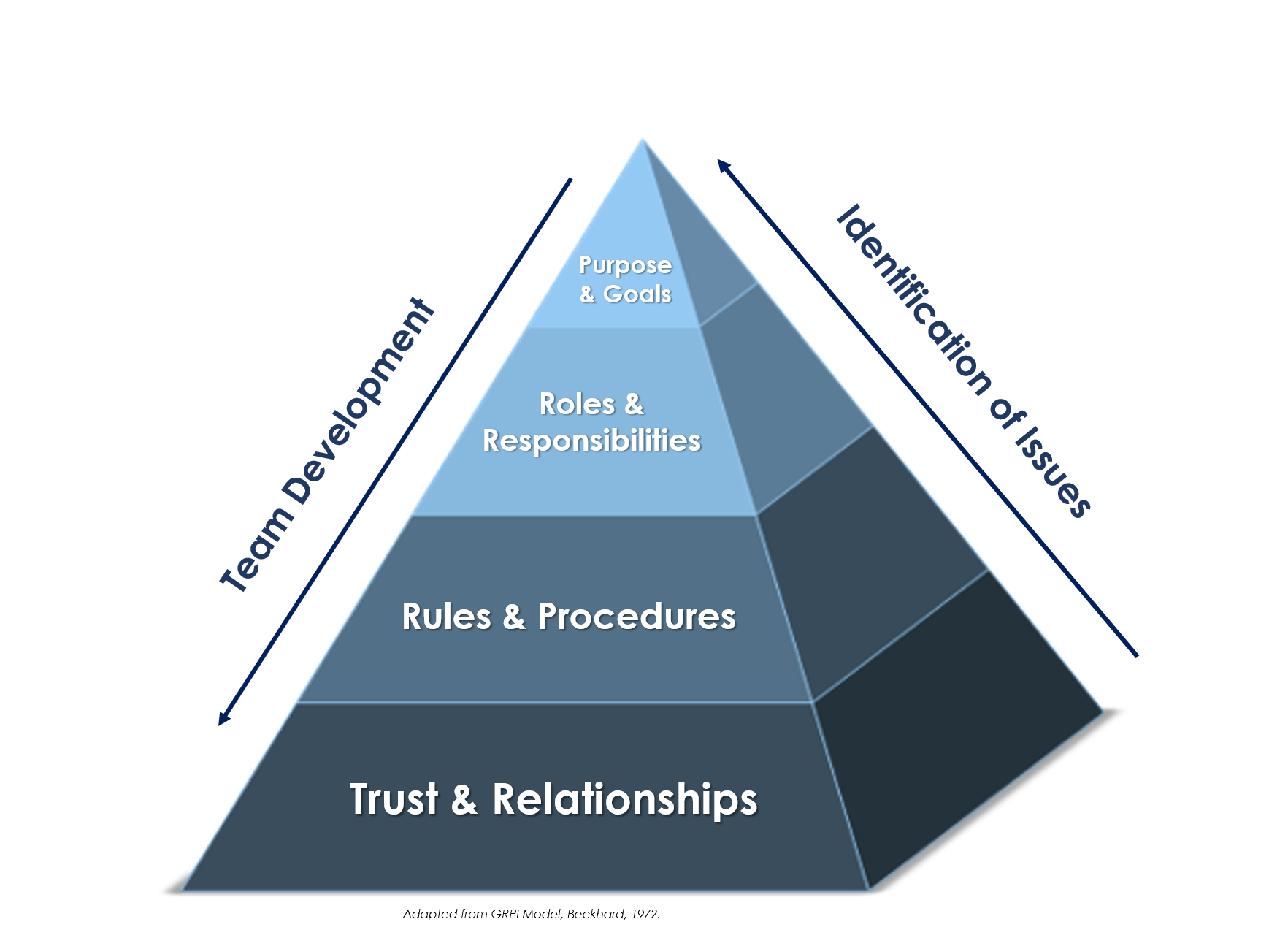 Accelerator Leadership Series
KRW's Accelerator Leadership Series program for teams applies proprietary Return on Character® research to accelerate your team's development and ensure you are aligned and strategically locked in on what is most important for your business.
Our research has identified four organization outcomes to be of paramount importance: Confidence in Leadership, Innovation, Resilience, and Digital Readiness. We work with teams to identify the key drivers that are accelerating or impeding their ability to achieve their desired outcome.
Teams can either select which outcome they want to focus on or use our pre-diagnostic survey to identify where there is the greatest need.

Return on Character® Senior Team Development
Our research shows that senior team Character reputation is a unique, significant predictor for an organization's total performance—more so than the reputation of the team leader or even the CEO. Quite simply, strong character drives organizational ROA, engages employees more fully, and mitigates risk. Our four-phase program assesses the team's capacity to create optimal conditions for a highly engaged workforce to execute on the vision and to achieve a positive Return on Character® for their organization. It includes:
Data gathering with our Return on Character® Leadership Multi-Rater Assessment
Our proprietary Predictive Possibilities™ tool that identifies the highest leverage opportunities to improve the organization's performance
Keystone Focus—that will have the greatest impact and will result in cascading benefits
Elevation plan to gain sustained behavioral change
Established goals and KPI metrics
Our experts are here to help
Contact one of our experts for more information to learn how we can help.