Get clarity on team alignment
The Return on Character® Team Dynamics Assessment is designed to help a team understand how aligned and effective they are as a team by looking at key aspects of team functioning.
Grounded in the GRPI model for teams that was developed by Richard Beckhard in 1972, the Team Dynamics Assessment incorporates KRW's 20+ years of experience in working with teams as well as its research in the Return on Character.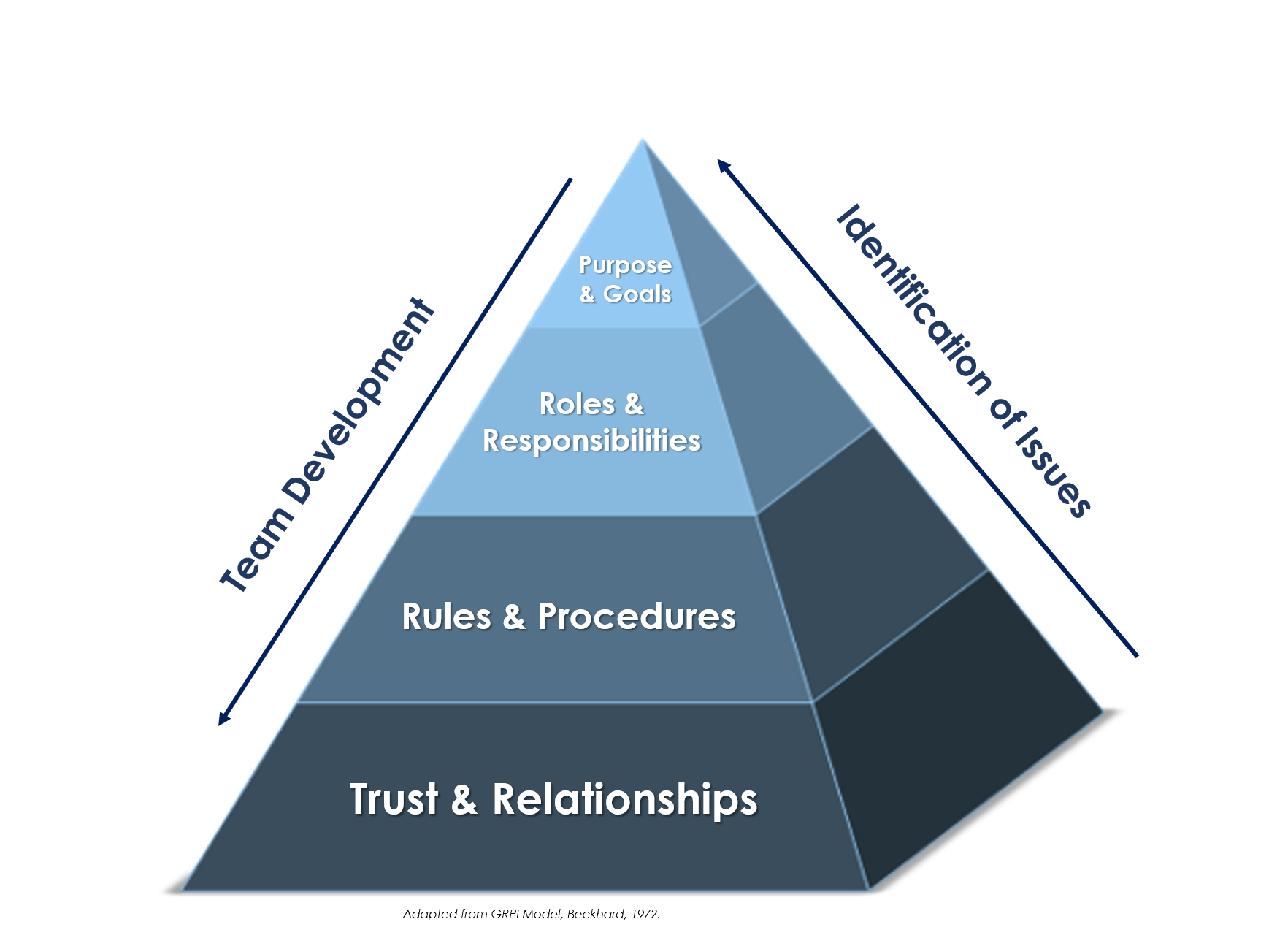 What it tells you
The Team Dynamics Assessment is a point-in-time look at how effectively a team has defined its:
Purpose & Goals
Roles & Responsibilities
Rules & Procedures, including how the team makes decisions, solves problems, plans ahead, and runs meetings
Mutual Accountability & Trust, including the climate the team has created through the quality of their relationships and communications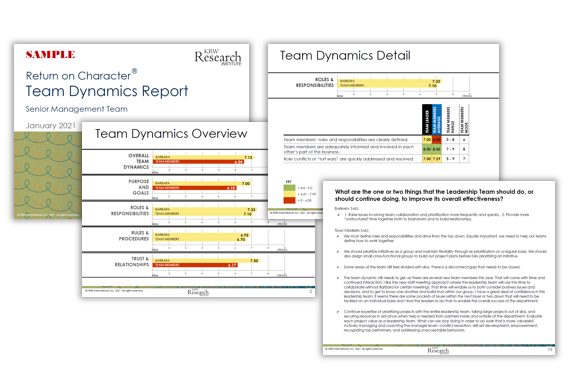 How it works
Team members respond to a set of survey questions asking each them how often statements are true about the team. Responses are aggregated into a report with both scores and open-ended comments.
By showing both how the team leader's rating compares to the average of the rest of the team and the range of ratings amongst team members, the team has a clear view of where there are gaps in alignment and where they are all in agreement about strengths and opportunities.
Benefits and value
Team members will be able to:
Put numbers around key aspects of team functioning, which help to highlight strengths and opportunities
Identify gaps in alignment between the team leader and the team or among team members
Have a common source of data for discussion about team effectiveness
Use the data as a benchmark for ongoing development of the team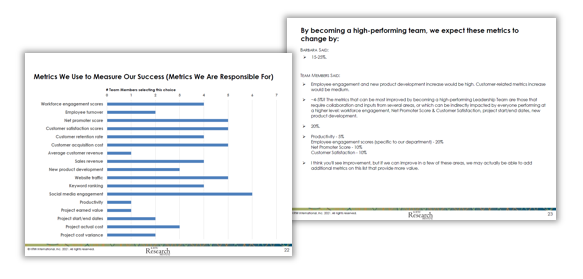 Our experts are here to help
Contact one of our experts for more information to learn how we can help.