We regularly partner with experts in other fields to bring ROC to sectors we don't ordinarily serve.

The Summit Group is a global sales performance improvement company that has been building sales people into authentic business professionals since 1993. We help our clients globally in their value creation journeys, optimizing their sales performance through consultancy and customized training solutions. We teach sales organizations how to effectively develop unique business value for their customers, resulting in immediate revenue growth, increased customer loyalty, and elevated consultative relationships.

Strategic School Leadership (SSL) offers customizable services to independent schools. Strategic thinking governs our approach to designing board retreats, advising on long-range plans, or helping boards prepare for an executive transition. Our work with Heads of School centers on thought partnership. SSL is the only educational firm whose partners are certified practitioners of Return on Character (ROC), an unique data-informed leadership development tool that strengthens leaders so their school may thrive.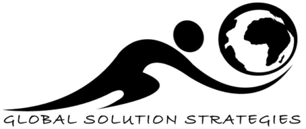 GSS Acorns are seeding the growth of diverse, inclusive and continuously successful organisations. The ACORNS is a group of business and executive coaches with decades of collective experience. We work closely with organisational leaders in the design and implementation of people-focused strategies that will result in continuous success for their enterprises. Our collaboration with courageous leaders has added value to the design and implementation of successful society-focused strategies. We partner with you to get the maximum return on the investment you have and are making in your human assets.